Do we make the best use of PRACE?
An evaluation of the Nordic use of PRACE will be proposed this August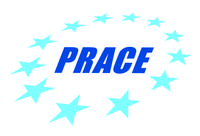 The NeIC Board discussed the current status of PRACE (Partnership for Advanced Computing in Europe) on 7 May 2013, and the possibility for a change into a pay-for use policy for Tier-0 resources from mid-2015. The Board asked the Director of the NeIC to propose a framework for evaluation of the Nordic use of PRACE in the next meeting of the Board on August 29. The evaluation should be performed by an independent group of experts, including participation from outside Europe.
PRACE is as an international not-for-profit association. Its mission is to enable high impact scientific discovery and engineering research and development across all disciplines to enhance European competitiveness for the benefit of society.