Dejan Vitlacil joins the NeIC Executive Team
Dejan Vitlacil is engaged as temporary NeIC Generic Area Coordinator from October 1st.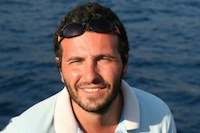 Dejan comes from a position as a system administrator at KTH PDC Center for High Performance Computing. His experience includes management, configuration and development activites for storage and data infrastructures at the institutional (PDC), national and international levels. Dejan will work part-time for NeIC while continuing some of his engagements at PDC.