13 days to go – registration open until Sunday 26 April
NeIC2015 conference – Nordic Collaboration for Global Excellence is coming up soon! Nearly 200 participants have registered, and registration is open until Sunday 26 April.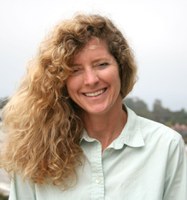 The programme consists of two days of workshops (5-6 May) and two days of sessions (7-8 May). One of the keynote speakers we are very pleased to announce and looking forward to hearing is Associate Director of San Diego Supercomputer Center Nancy Wilkins-Diehr, who will give a presentation entitled "The Science Gateways Program from its inception to the present day." Ms. Wilkins-Diehr has led the National Science Foundation's (NSF) Science Gateways programme since 2005.
"Science gateways are having a tremendous influence on access to high performance computing. Basically, gateways are community-designed web interfaces, so we've greatly expanded accessibility of the HPC machines. Today about 40% of the users of NSF HPC machines come in through gateways. In addition, the NSF is beginning exciting new investments in this area through a science gateway institute via its software institutes program," states Ms. Wilkins-Diehr.
Nancy Wilkins-Diehr will be speaking Thursday 7 May