NeIC is seeking Storage Specialist
NeIC is looking for a Storage Specialist to strengthen the Nordic Tier-1 team. As member of a dynamic virtual team you will have a variety of challenging tasks and involve extensive contact with research groups and specialist communities in the Nordic countries and internationally.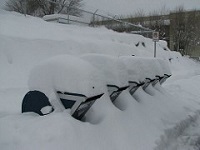 You are an excellent software developer skilled in Java programming with merits that include experience and interest in topics such as
Distributed systems (zookeeper, message passing),
Network data access protocols and frameworks (Jetty, Netty, etc.),
Databases (Postgresql or other),
Patch reviewing for complex codebases,
Refurbishment of old components to improve stability and support new development,
Identifying useful best practices in Java software development.
It is expected that the candidate has, or is interested in, permanent employment at a national e-Infrastructure organization in the Nordic countries or one of its collaborating institutions. Candidates must have a good command of English (both written and spoken). Considerable travelling may be required.
The Storage Specialist reports to the Nordic Tier-1 Coordinator. The functions and responsibilities of the Storage Specialist include:
Taking a full position in the dCache.org development team, developing the dCache software to meet future demands, and taking part in a continuous improvement of the software.
Working close to operations to support NeIC using dCache as a distributed multi-petabyte storage element serving the LHC experiments.
Enhancing the storage service offering by the site, by contributing to the deployment of new features and improvements.
Taking part in the conversation on how to serve the needs of the LHC experiments in the future of the world-wide LHC computing grid.
The Storage Specialist is expected to commit up to 100% of his/her time to NeIC through a three-year (renewable) service contract, any remaining time being committed to his/her home institution. Questions may be directed to Mattias Wadenstein, NT1 Coordinator, tel. +46 707969462, email maswan@ndgf.org or to Gudmund Høst, Director of NeIC, tel. +47 9581684. Applications including CV should be submitted to gudmund.host@nordforsk.org within October 27th, 2016.
You find the announcement here
Picture by TooFarNorth, License: Creative Commons 2.0.