Kine Nordstokkå new coordinator for NeIC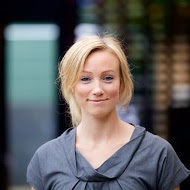 Kine has been hired by NordForsk as an Advisor working for the NeIC programme.
She will work at the NeIC secretariat in Oslo to coordinate and support the growing portfolio of projects and NeIC team across the Nordic region.
She previously worked as Manager of Programmes and Partnerships at the Social Innovation Exchange, a global network for social innovation based in London. In this role she oversaw project management of European Commission projects, worked on network building and designed and implemented projects. Prior to this Kine held various positions at the Young Foundation, a think tank based in London. Her educational background is in development studies and political science.